Community Performances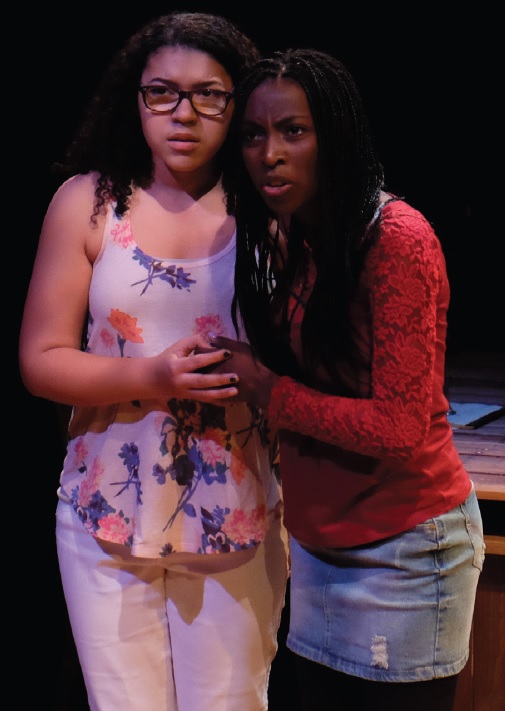 Playwrights Project is working with local colleges and universities to present plays from our community programs.
SISTERS IN THE SYSTEM
Written by Tori Rice
Directed by Ingrid Trovão
Performed by CSUSM and Palomar College Theatre Students
Journey into the Foster Care System with two young women navigating juvenile court. The complexities are almost comical. A co-production of Cal State University San Marcos Theatre Program, CSUSM's ACE Scholars Services,
and Playwrights Project.


BEYOND PRISON WALLS
Written by Donovan Playwrights
Directed by Olivia Espinosa
Performed by SDSU Theatre Students

Imagination takes form in a magical second hand store, a warehouse of forgotten artworks, and a dwelling for recycled souls. Playwrights on three yards at Richard J. Donovan Correctional Facility developed group plays: Second Hand Dreams (Yard E), Awoken Dreamers (Yard C), and Recycled Souls (Yard B).

SDSU Experimental Theatre - April 12-15, 2018
Thursday, April 12 at 7:00pm- Recylced Souls and Second Hand Dreams
Friday, April 13 at 7:00pm- Recycled Souls and Awoken Dreamers
Saturday, April 14 at 7:00 pm- Recycled Souls and Second Hand Dreams
Sunday, April 15 at 2:00 pm- Recycled Souls and Awoken Dreamers
Click here for information and reservations!

Directions to SDSU's Experimental Theatre
BY CAR
There are several places to park at SDSU. Street parking is available near the campus as well as in paid parking structures.
The closest structure is Parking Structure 12 (PS12).
From I-8 exit onto College Ave. and head south (from I-8E this will be a right turn; from I-8W this will be a left turn).
Turn right at the first traffic light south of the I-8 onto Canyon Crest Drive.
Follow this road around to the left and up a hill.
Turn right at the top of the hill (stop sign).
The entrance to the structure will be on your right.
NOTE: you may pick up a parking pass before entering the structure (it will be on your right) or purchase a pass on the eighth floor.
Parking is permitted on levels 3-8 (bridge to Plaza is located on level 8). Do not park in spaces marked SP.
PS12 can also be access from Montezuma Road and 55th Street.
Once parked:
Purchase a parking pass from either at the bottom of the structure or on the eighth floor near the elevators ($2/hr.)
Place the permit on your dashboard facing out.
Cross the pedestrian bridge at the southeast of the structure, following signs to the Performing Arts Plaza (not Viejas Arena).
The Experimental Theatre is located behind the Don Powell Theatre; tickets can be picked up at the Don Powell Box Office.
For other parking options and to see an interactive map, visit https://sunspot.sdsu.edu/map//index.jsp
BY TROLLEY
The GREEN LINE stops at SDSU and the transit center is located near the new Aztec Student Union. Upon exiting the trolley, follow the path outside and up the walkway. The Outdoor Amphitheater (OAT) will be ahead of you on the left. Follow this walkway across Campanile Walk (look for the large outdoor sculpture). The drama building is across from the music building.

Still lost? Call (858) 751-4621 and we will try to help you find your way!