PLAY BY PLAY: CAREGIVERS ANONYMOUS
Playwrights Project supports adult playwrights in the development of new plays through its Play by Play program, which is a dramaturgical process designed to further the development of new plays and strengthen the skills of adult playwrights. The program offers playwrights the opportunity to hear their plays read by actors, engage in discussion with an audience, and work one-on-one with a theatre expert to further develop their script. The program culminates in a community reading of the revised scripts. This year, Playwrights Project is supporting the development of Caregivers Anonymous by Janet S. Tiger, thanks to sponsorship from The San Diego Foundation's Creative Catalyst Program.
OUT OF THE YARD: LIVING WITH HOPE

Playwrights Project celebrates its 5th year of partnering with San Diego State University to present plays from our Community Stories programs. This year features two new plays from our Out of the Yard program created in partnership with SAY San Diego, Richard J. Donovan Correctional Facility, the US Attorney's Office, San Diego County Probation Department and many others.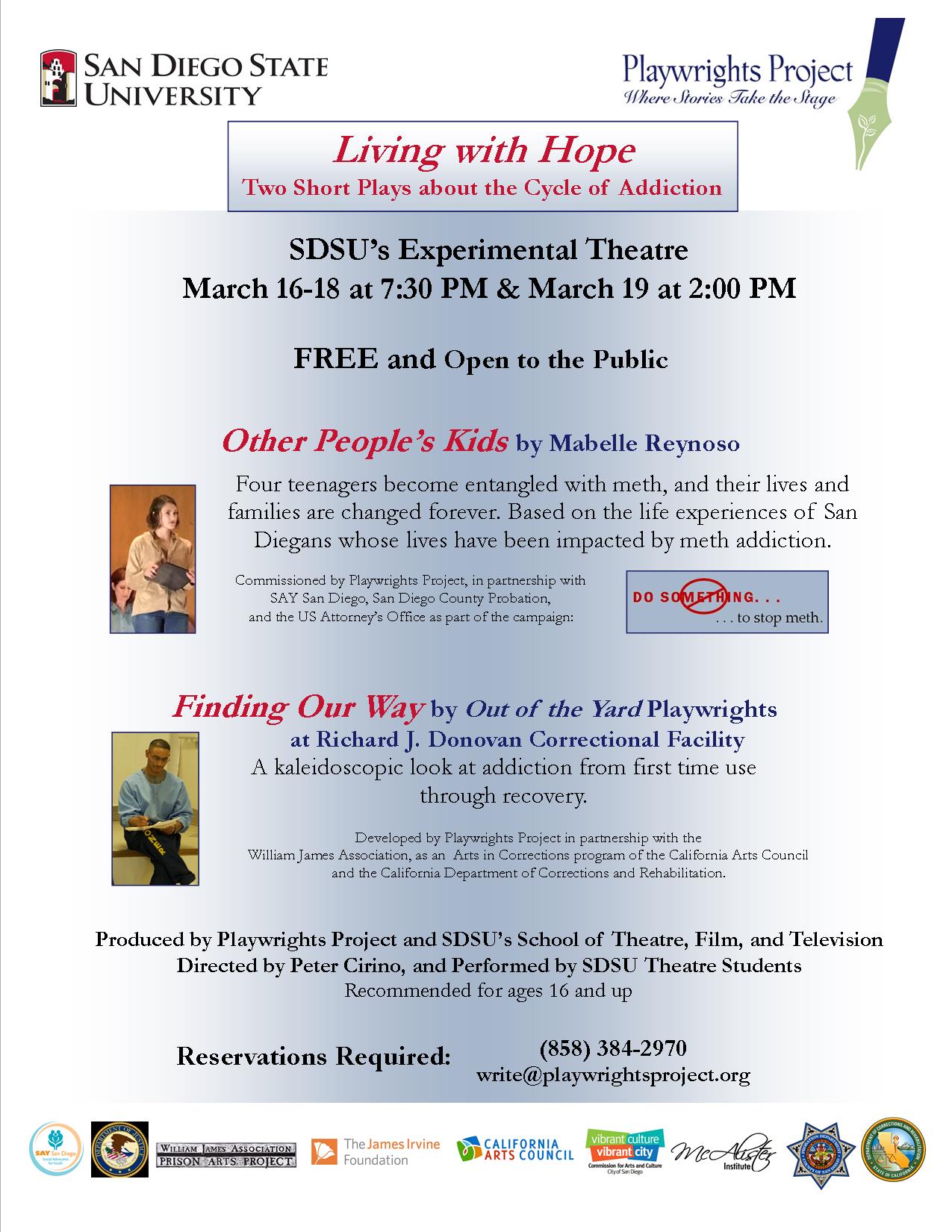 Right click the photo above to open in new tab and enlarge