Plays by Young Writers
Sponsored by the Sheila and Jeffrey Lipinsky Family Fund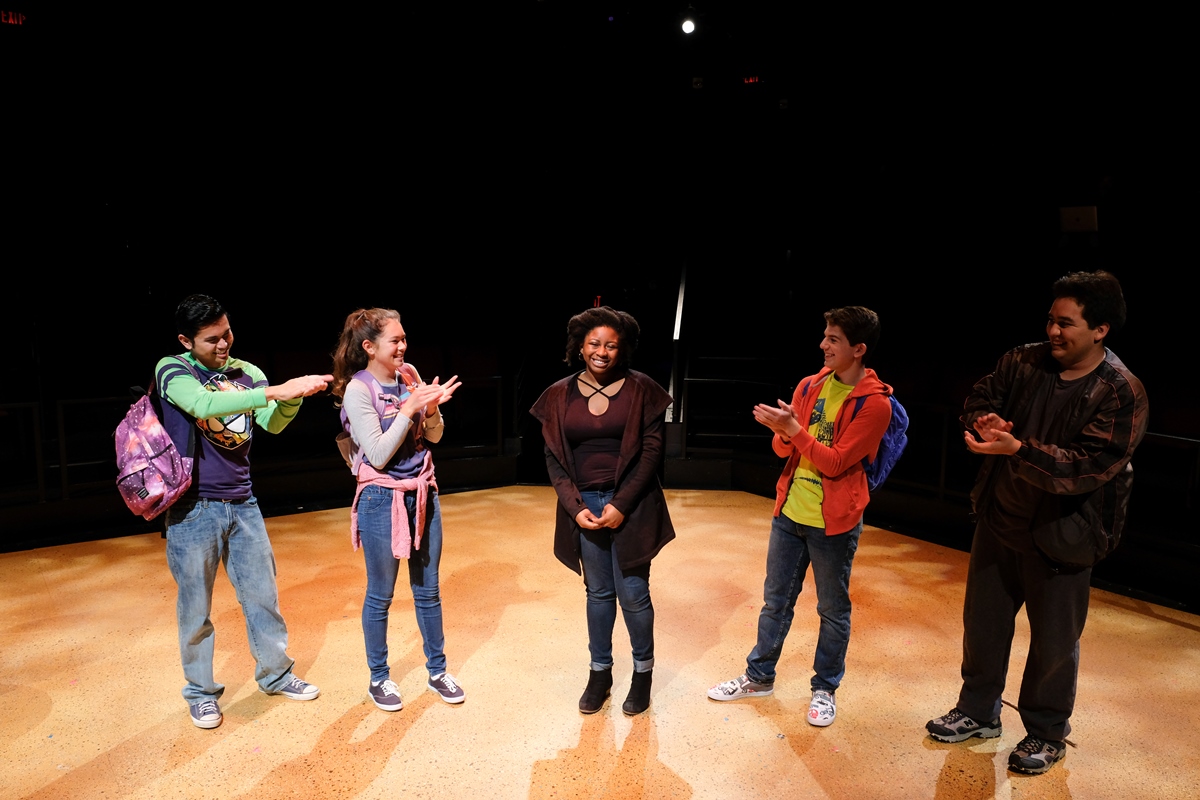 Tan'yeasia Brewster, pictured here with the actors who performed her play, was one of the six winners
whose plays were produced in last year's Festival.

Up Next: Our 34th season of winning plays from the 2018 California Young Playwrights Contest.
Winners of the California Young Playwrights Contest will be announced in September 2018 at Lights Up! Playwrights Take the Stage.
Information about the plays and playwrights will be posted on this page soon after the announcement.
For information on last year's Plays by Young Writers Festival, click here!