Highlights from
Lights Up! Playwrights Take the Stage
The Old Globe's Hattox Hall
Saturday, September 30, 2017
Photos courtesy of Geri Goodale of Reminisce Photography.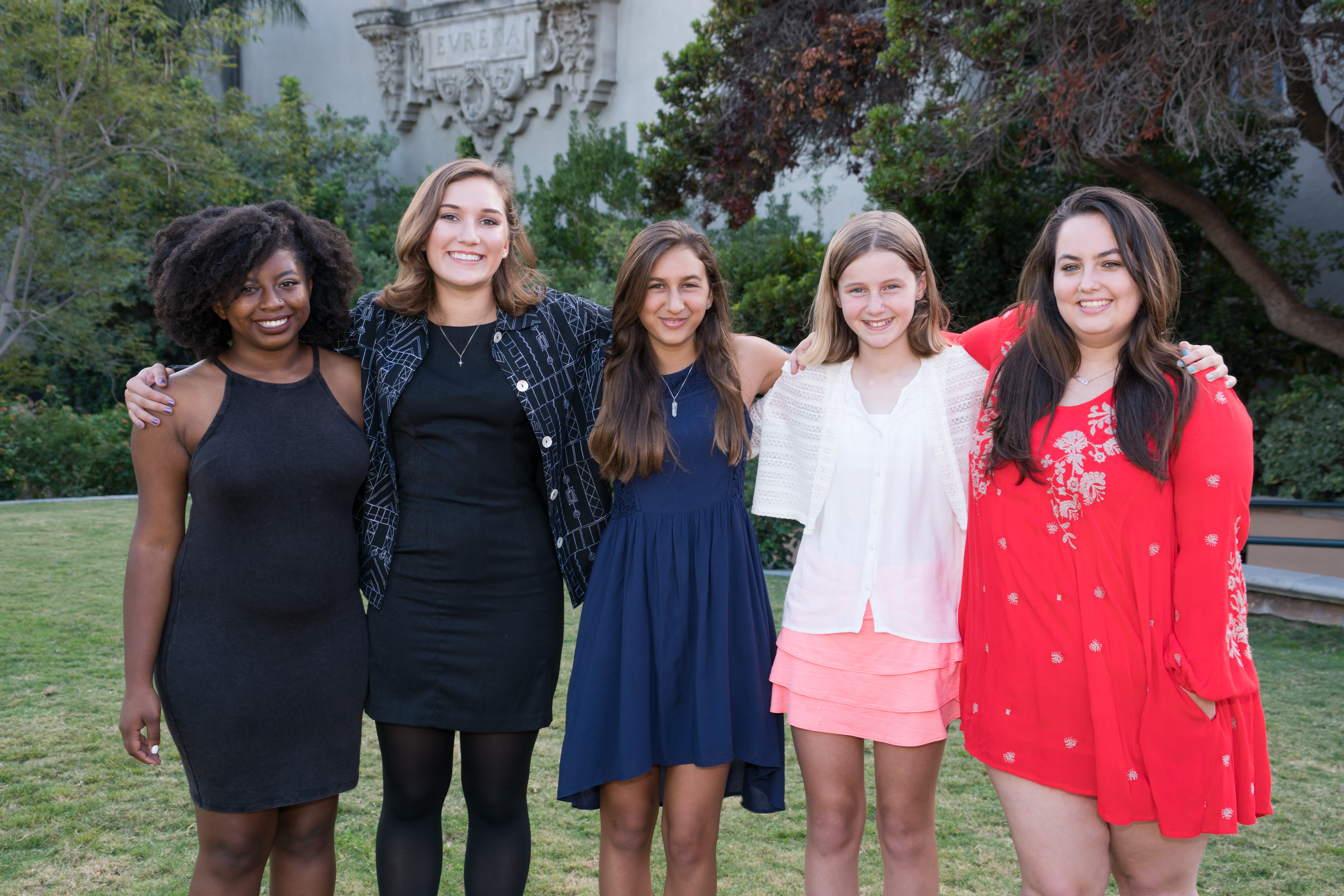 Our winning playwrights! From left to right: Tan'yeasia Brewster of Some-Body, Kiegan Lee of Sina and the Eel, Sofia Miller of A Life or Death Situation, Aisling Archdeacon of Alone by the Playground, and Savannah Spatafora of Idiot, I'm Great. (Not pictured: Cassandra Hsiao of Fire Hazard)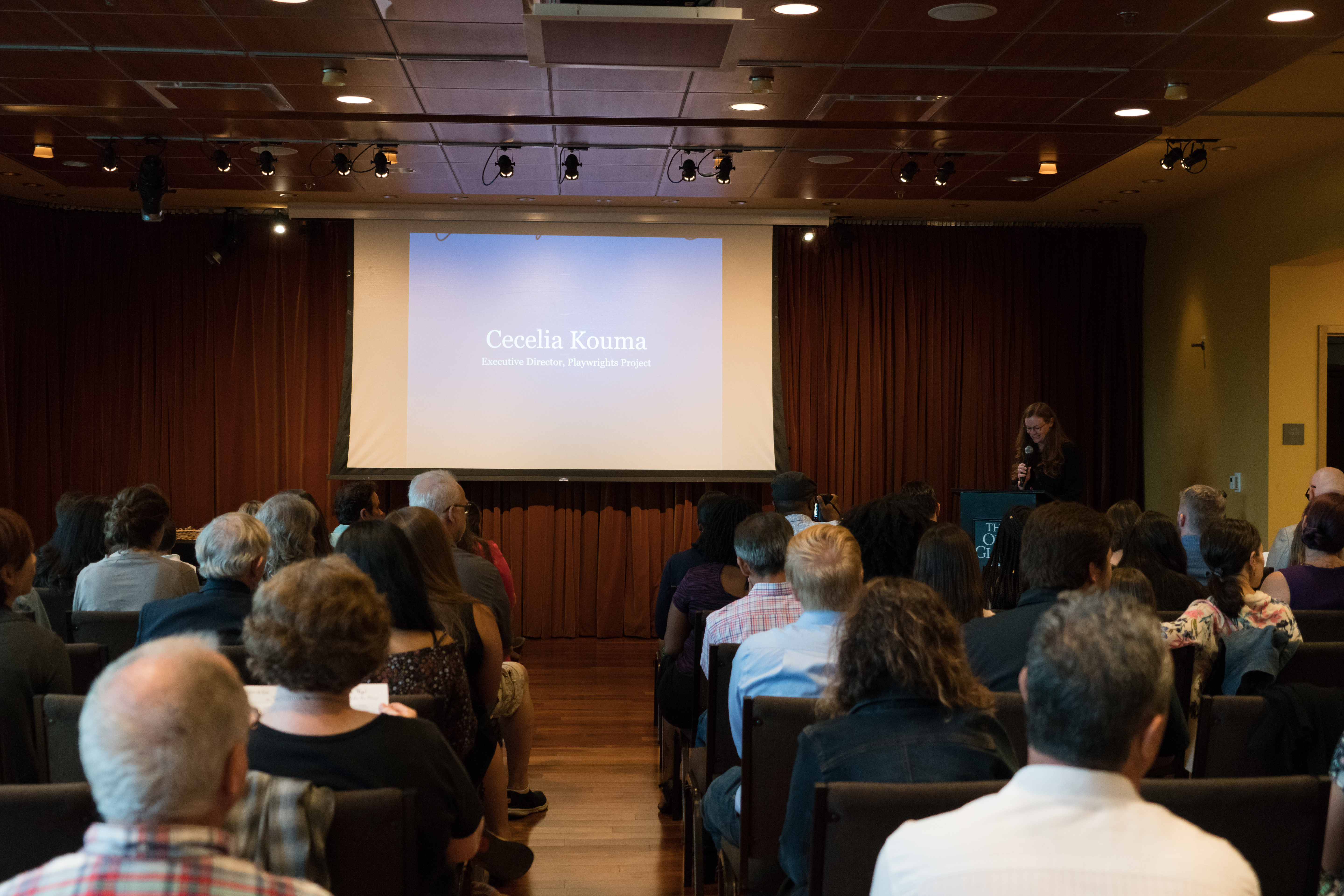 Playwrights Project Executive Director Cecelia Kouma welcomes event attendees.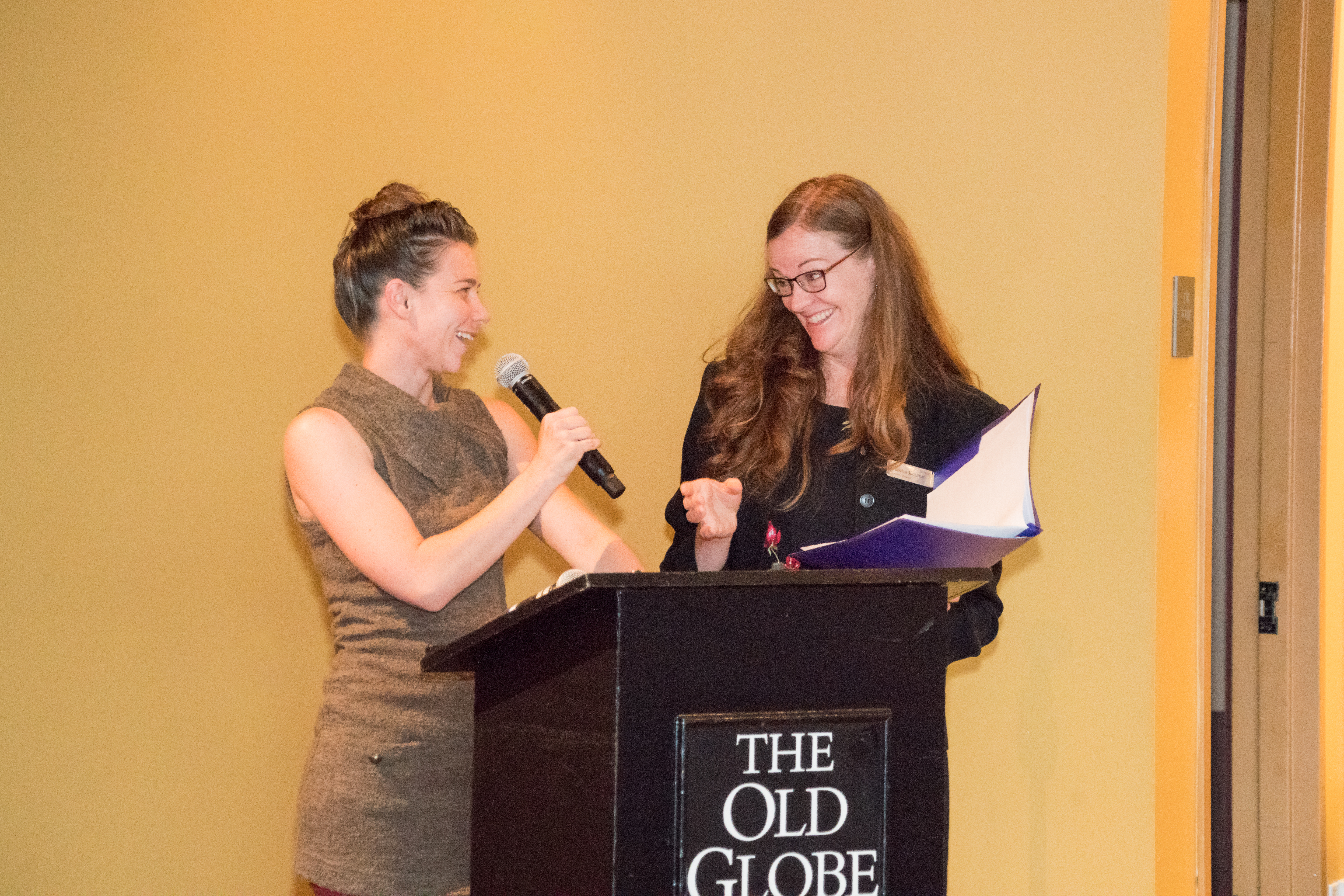 California Young Playwrights Contest Coordinator Rachael Van Wormer discusses the script selection process and reminisices with Cecelia on her early days as a student writer with Playwrights Project.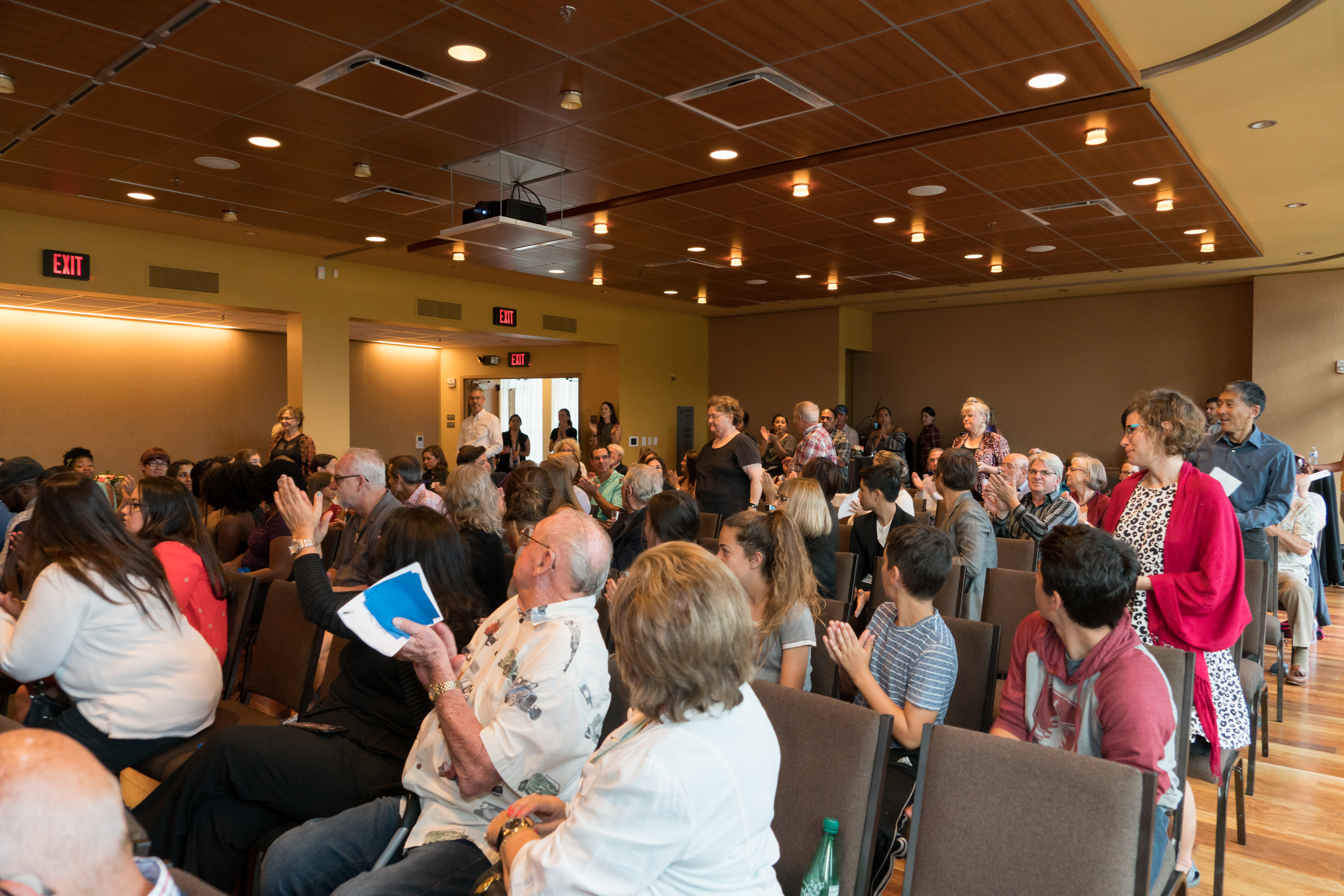 California Young Playwrights Contest volunteer script readers for the contest are recognized.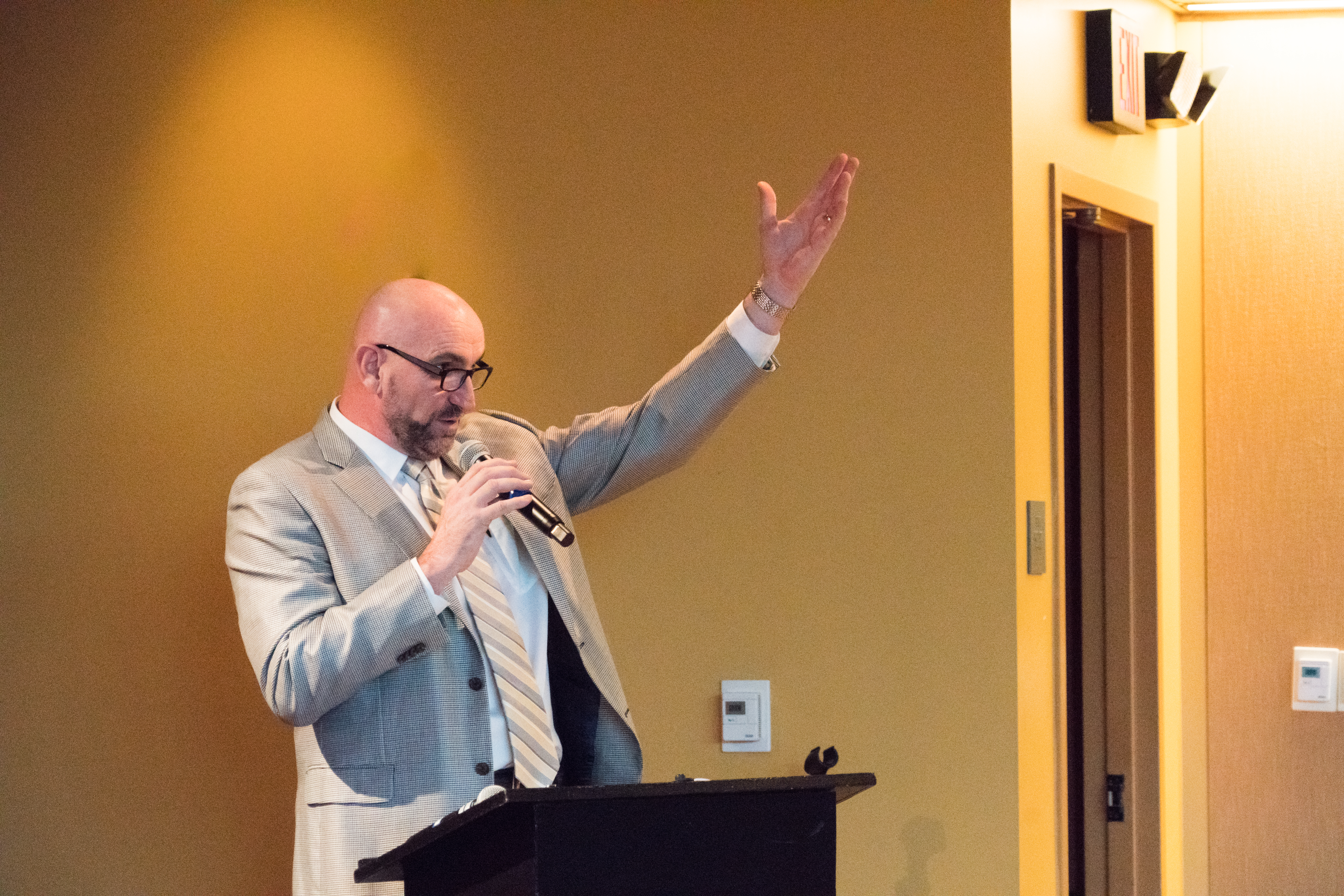 Plays by Young Writers Artistic Director Ruff Yeager discusses the process of script selection with animation.




Older semi-finalists Rosemary Barrack & Mary Rose Vadeboncoeur are acknowledged for their play,
For the Love of Theatre: A New Original Musical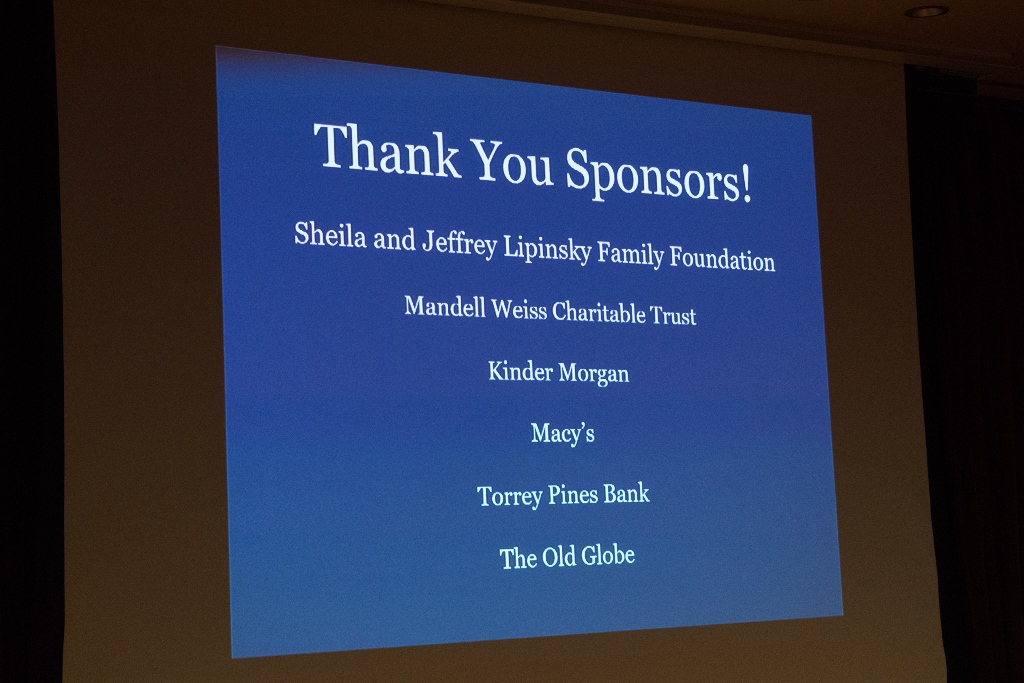 We are always grateful to our generous sponsors!

Interested to learn more about this year's playwrights? View our press release here, and visit the Plays by Young Writers production page here.

Also, follow our blog Backstage Diaries to be notified when interviews are posted with this year's winning playwrights.

Congratulations to the winners and finalists of the 2017 California Young Playwrights Contest!