CSUSM Theatre Department, ACE Scholars Services, and Playwrights Project present a staged reading of:
Sisters in the System
Written by by Tori Rice, as a commission for Playwrights Projectís Telling Stories Program, based on interviews with individuals involved in all aspects of foster care.

Performed by CSUSM Theatre students
Directed by Ingrid Trov"o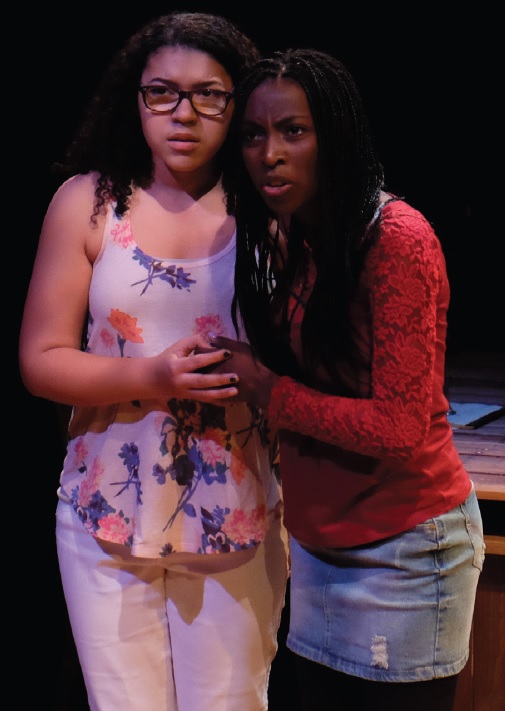 Photo Credit: Ken Jacques
Journey into the Foster Care System with two young women navigating juvenile court. The complexities are almost comical.
Tuesday, April 17th at 7:00pm
CSU San Marcos: Arts 111
Recommended for Ages 16+

Open to the public- FREE admission!
Limited Seating; Reservations required.
Click here to reserve tickets now!

Questions or concerns? Contact write@playwrightsproject.org or (858) 384-2970.
Where
California State UIniversity San Marcos
Arts 111
333 N Twin Oaks Valley Rd, San Marcos, CA 92069
Playwrights Project is a nonprofit corporation advancing literacy, creativity and communication by empowering individuals to voice their stories through playwriting programs and theatre productions.
The CSUSM Theatre Program provides an educational environment for the development and training of theatre artists from diverse backgrounds through the rigors of the discipline of theatre by fostering creativity, excellence and the practical application of acquired skills and theoretical principles.
ACE Scholars Services is an innovative, top-tier program at California State University San Marcos (CSUSM) designed to support former foster youth at a time when they need it most. The ACE program is not an extension of the state foster care system. Instead, it's about ensuring academic success upon exiting the system ó and making the transition from being cared for, to caring for oneself. Their primary objective is to meet the unique needs of students who are former foster youth through services and support systems that will improve their rates of matriculation, graduation, and career success.
Please RSVP online here.