Out of the Yard
at Richard J. Donovan
Correctional Facility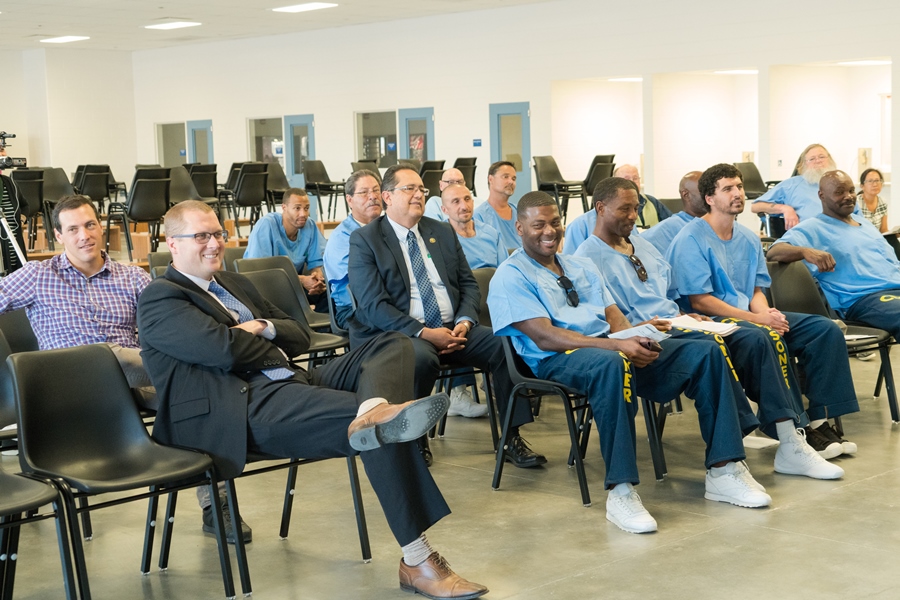 Community Resource Manager Robert Brown and Warden Daniel Paramo join the audience for the final performance.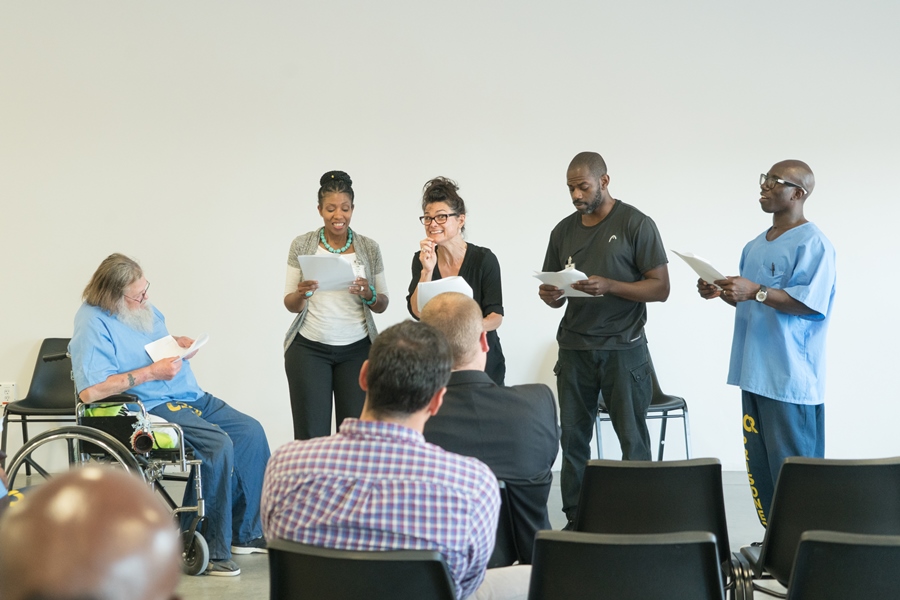 Animated inmate actors join the professionals in reading their peers' scripts.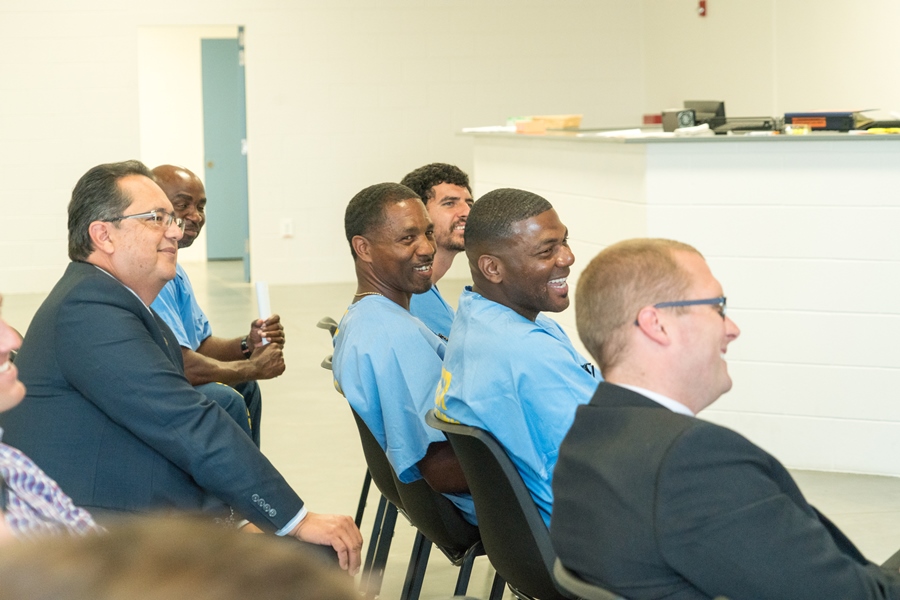 Staff and inmates share a special bond as they relate to the scripts presented.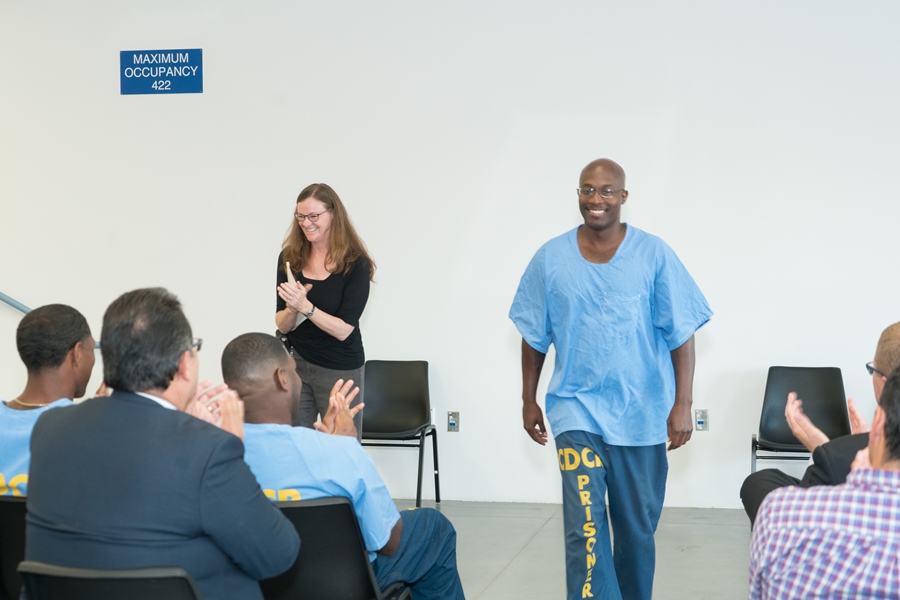 Executive Director Cecelia Kouma and audience applaud an incarcerated playwright.